Andy's Coming June 30th!
With the new Toy Story Land opening in Hollywood Studios at the end of this month, I'd like to use this post as a place to chronicle some of the cool aspects of this new land, as well as share some pretty amazing merch I've seen some small shops feature in celebration of the opening in just 15 days.
The whole concept of Toy Story Land is that you've been shrunken down to the size of a toy, so all the aspects of this area will appear larger-than-life, much like the perspective we all experience when watching the 3 Toy Story movies.
If you've been reading my blog for awhile, you already know I'm a roller coaster junkie. So, it's only appropriate that the 1st feature I mention from Toy Story Land is a roller coaster! There will be 2 new rides in Toy Story Land: Slinky Dog Dash and Alien Swirling Saucers. Both of these rides will be eligible for FastPass+, which I have a feeling is going to be vital if you don't want to wait in any crazy lines. Everything here is going to be very popular.
Slinky Dog Dash is a family roller coaster with small drops and no inversions. Guests will need to be 38 inches or taller to ride, which is just over 3 feet tall, so most of the little ones can ride this, too. (If you're familiar with The Barnstormer in Magic Kingdom's Fantasyland, the height requirement for Slinky Dog Dash is only 3 inches taller than The Barnstormer's 35 inch height requirement).
Alien Swirling Saucers is an all ages ride set in a play set and riders may just be lucky enough to be chosen by The Claw!
The official write-up on the Disney site says:
"Inside a play set that Andy won at Pizza Planet, the Aliens have powered up their flying saucers—and they're ready to spin you on a wild ride into space! Hold on for some wild fun as your toy rocket takes off, all while electronic space music provides an intergalactic soundtrack."
In addition to the the 2 new rides, Toy Story Mania is getting a new entrance so it can be accessed from within Toy Story Land, which is going to exist right behind where Toy Story Mania already resides. Because of the change in entrance and queue, the ride is currently closed (but only for a week!) to make that change. I'm hoping, with the introduction of the 2 new rides, that wait times for Toy Story Mania will decrease. Or, at least, maybe FastPasses will be easier to come by. Maybe. I can dream, right?
Woody's Lunch Box will be a quick service food option (the only food option) in Toy Story Land, and it has a pretty amazing-looking menu. There's a breakfast menu and a combined lunch & dinner menu, and some dining plans are eligible for this. It's going to be walk-up window style and I'm not sure if mobile ordering will be available or not, but I hope so because that is such a time saver (and great if you or your kids are a little tired of waiting in lines).
The dessert menu features 2 Lunch Box Pop Tarts: Raspberry Marmalade stuffed Pastry coated in a Strawberry Fondant and crispy Pearls and Chocolate-Hazelnut stuffed Pastry coated in Maple Fondant and Candied Bacon!
---
Now, for the shopping!
First off, Disney World itself will have lots of new Toy Story-themed merchandise available in the park and online so you can dress for your new favorite land!
In addition, Pretty Little Monograms is featuring 2 rain jackets, a men's polo, unisex t-shirt, and ladies tank top!
The Lost Bros just released this amazing Andy's Coming tee. And, if you order by June 18th, they're guaranteeing they'll arrive in time for the opening of Toy Story Land!
Stewart Avenue has this amazing Andy pocket tee, complete with those adorable clouds we all love so much.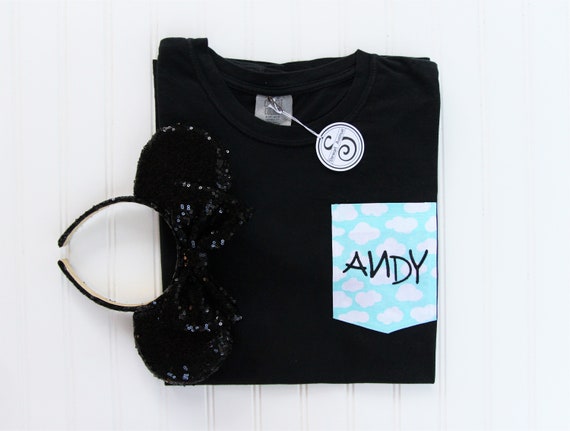 She also has this adorable Cowboy/Space Ranger set.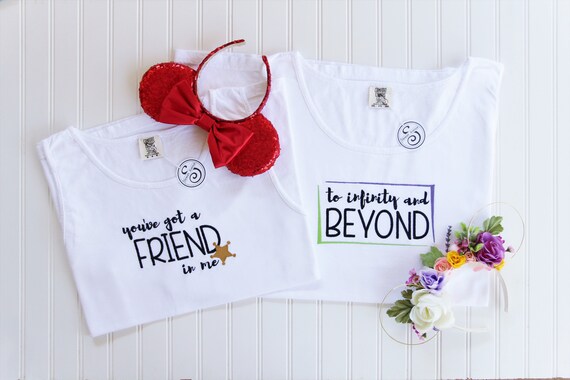 All Things Cute Designs is featuring these super cute I'm a Married Spud couples shirts.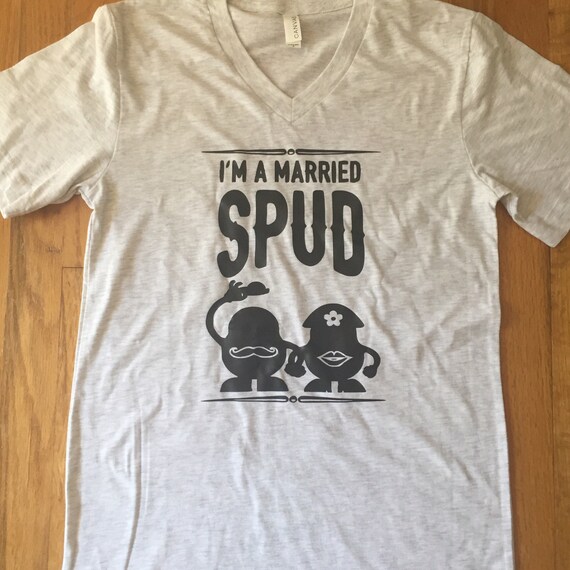 Happy shopping, friends!
---
Who's going to get to go play in the new Toy Story Land this summer?? Let me know in the comments what aspect you're most excited about!
All photos in this post courtesy of Walt Disney World.